Green energy = Clean future
Green energy certificates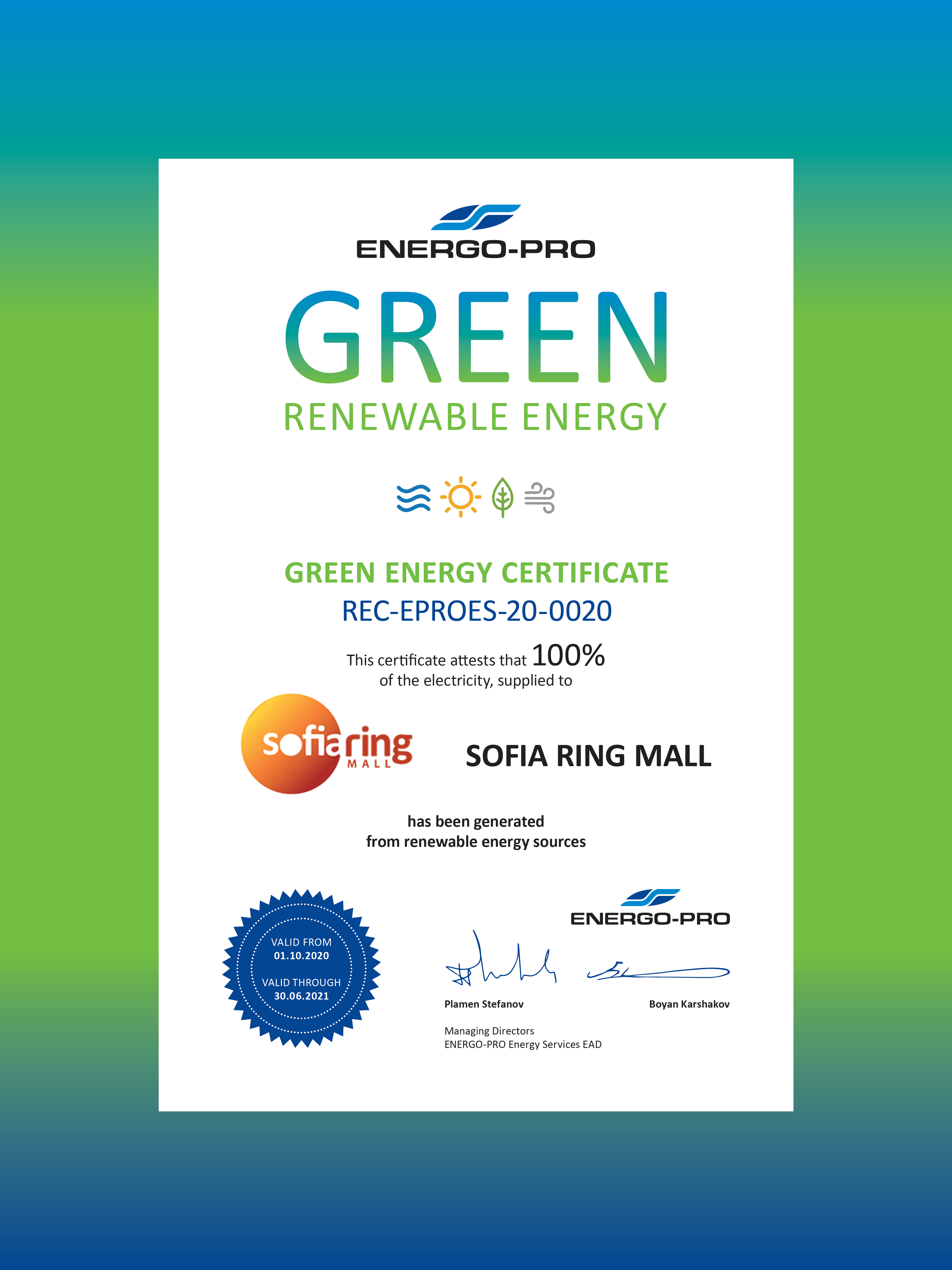 ENERGO-PRO Energy Services is the first electricity vendor in Bulgaria to start issuing certificates for 100% green energy. The special document proves that the electricity supplied to its holder in the mentioned quantities is produced from renewable sources.
Dozens of ENERGO-PRO Energy Services customers are holders of a green energy certificate, which is based on the Guarantees of Origin issued by the Agency for Sustainable Energy Development. Each certificate has a unique number, a certain period of validity and is kept in a public register, which is freely accessible on the website of SEDA at: https://www.seea.government.bg/bg/garantsii-za-proizhod
Apply for green energy for your business now for a cleaner and more sustainable future!
Contact us for a personal offer for the supply of 100% renewable energy, according to your needs: market@energo-pro.bg